"Flipside" by Lana Del Rey is featured in Bailar Latino 2.
Appearance of the dancer
Edit
The dancer is a woman with straight brown hair with an outline made by paint and clothes from a thrift shop.
Background
Edit
Background is a very plain, grey one. Only shadows made by camera that was recording the routine are included.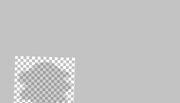 Gold Moves
Edit
Gold Move 1: Act to fight with air when "Are you gonna hurt me now" is sung.

Gold Move 2: Try to cover the shadows made by camera by your cilia (or hair).
Gold Move 3: Take your heels off when "Baby, on the flipside" is sung.

Mashup only features dancers that were intended for Baby by Justin Bieber. There are no gold moves, because Baby isn't gold.
Flipside appears in Party Master Modes. Here are the captions attributed to her dance moves:
I should've been in the standard edition
I'm better than Sad Girl
Being disgusting
Yay! I'm barefoot
This is the first song by Lana Del Rey in the series.
This has one of the cheapest backgrounds in the series.
The choreography was shot on July the 7th and premiered on July the 6th.